How to speed up your Ubuntu after an Update
01/09/12
Updated your computer to the latest version of Ubuntu, just to find it freezing or running so slowly that it is almost unusable? Well, read on and we'll have you running back up to speed in a couple of minutes…
The Problem.
I was visiting my parents home over Christmas when my Dad asked me to have a look at the computer which he said he had updated and was now running at a speed he described as "Soul Destroying". As this was a low end computer just used for emails and internet and had been happily running Ubuntu for the last 4 years, I was expecting him to be over exaggerating the problem.
After trying to start Firefox on the machine and it taking about 5 minutes, I was on the verge of throwing the whole system through the (closed and on the second floor) window…
The Solution.
So what is causing a perfectly good Ubuntu install to grind to a halt after an update to version 11.1? Well, the answer is Unity. This is the new Graphical User Interface (GUI) used in Ubuntu.
There is a lot of (ahem) "controversy" about Unity in the community (that rhymes!) and I'm not going to delve into that here, but when you try it on a low spec piece of hardware it basically kills your computer and makes it unusable. (Does that make it a Graphical Unusable Interface?).
To get back on track, you need to tell Ubuntu that you don't want to use Unity on this machine.
(The above line seems to have caused a bit of confusion to readers, see comments below, so it should be ignored and instead replaced with the following paragraph).

To get back on track, you need to tell your current operating system on your own private machine to use a different interface while still respecting the fact that some people are having no problems with Unity and that some people have faster computers than you and perhaps recognizing that you should run out immediately and spend several hundred dollars on a new machine.
If you are using a machine which is more than a couple of years old and if you just want to stick to the same user interface that you have became used to (buttons and menus all where you would expect them to be), then I would suggest using XFCE. This is a lightweight interface and will suit the needs of most users, such as my Mum and Dad.
Install it by opening a terminal and typing…
sudo apt-get install xubuntu-desktop
Enter your password and let it install (accept Yes to any questions).
This is Important! Now you need to restart your system. When you reboot, you should see a small gear icon on the login screen. This will allow you to choose which interface you would like to use by default. You choose the XFCE desktop.
Now you are back up and running at the speed of Linux! (and you still have all the non Unity benefits of upgrading). All that remains for you to do is to like this article on Facebook, or add this site to your Twitter feed… 😉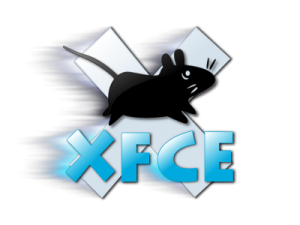 Do you love to share?
---